Membership Information
If you own or manage rental housing or supply products that rental housing owners and residents need, joining SBAA gives you access to the information, resources and people you need to be successful. When you join SBAA, you'll become part of a network of committed industry professionals. Through SBAA, you'll have access to:
Continuing education and professional development programs
Updated legal and regulatory information that affects your every day operations
Publications reporting on industry trends, legal issues and property management strategies
Meetings, seminars and trade shows where you can learn with your colleagues, seek out new products and solutions and build your professional network
Exclusive leasing forms, legal references and other member services
Product / service vendors having direct access to the decision makers representing the majority of Shreveport – Bossier City rental units
The Shreveport / Bossier Gazette – Our Associations Publication featuring information from a variety of sources to keep you informed of industry news and information.


What You Get By Joining SBAA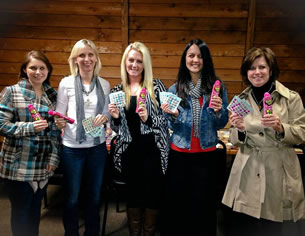 Paying your dues gets you access to a broad range of exclusive services and benefits from SBAA, and NAA. Getting involved in your association, attending meetings and working with other volunteers on association business gets you much more! You'll have the opportunity to develop relationships with other colleagues, find potential business partners and clients and make new friends. Our membership count consists of rental housing owners, builders, developers, property management firms and product/service suppliers. The owner / management company members of SBAA represents the majority of rental housing units in the Greater Shreveport / Bossier area!
Click here if you wish to download a PDF version of our Membership Application to print and mail.
Property Owner/Agent
Thank you for your consideration in joining the Shreveport-Bossier Apartment Association.
Owner/Agent members pay a annual fee of $300 plus .60 cents per unit. We have a minimum of $300 plus an additional $100 in Legislative Dues.
Join as Property Owner/Agent
Vendor
Thank you for your consideration in joining the Shreveport-Bossier Apartment Association.
Vendor members pay a annual membership fee of $400 plus an additional $100 in Legislative Dues for a total of $500.
Join as Vendor