Back to Events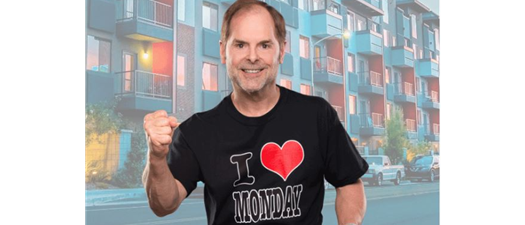 A day with National Speaker, Rick Ellis, CAM, CPM
Tuesday, April 11, 2023
Event Details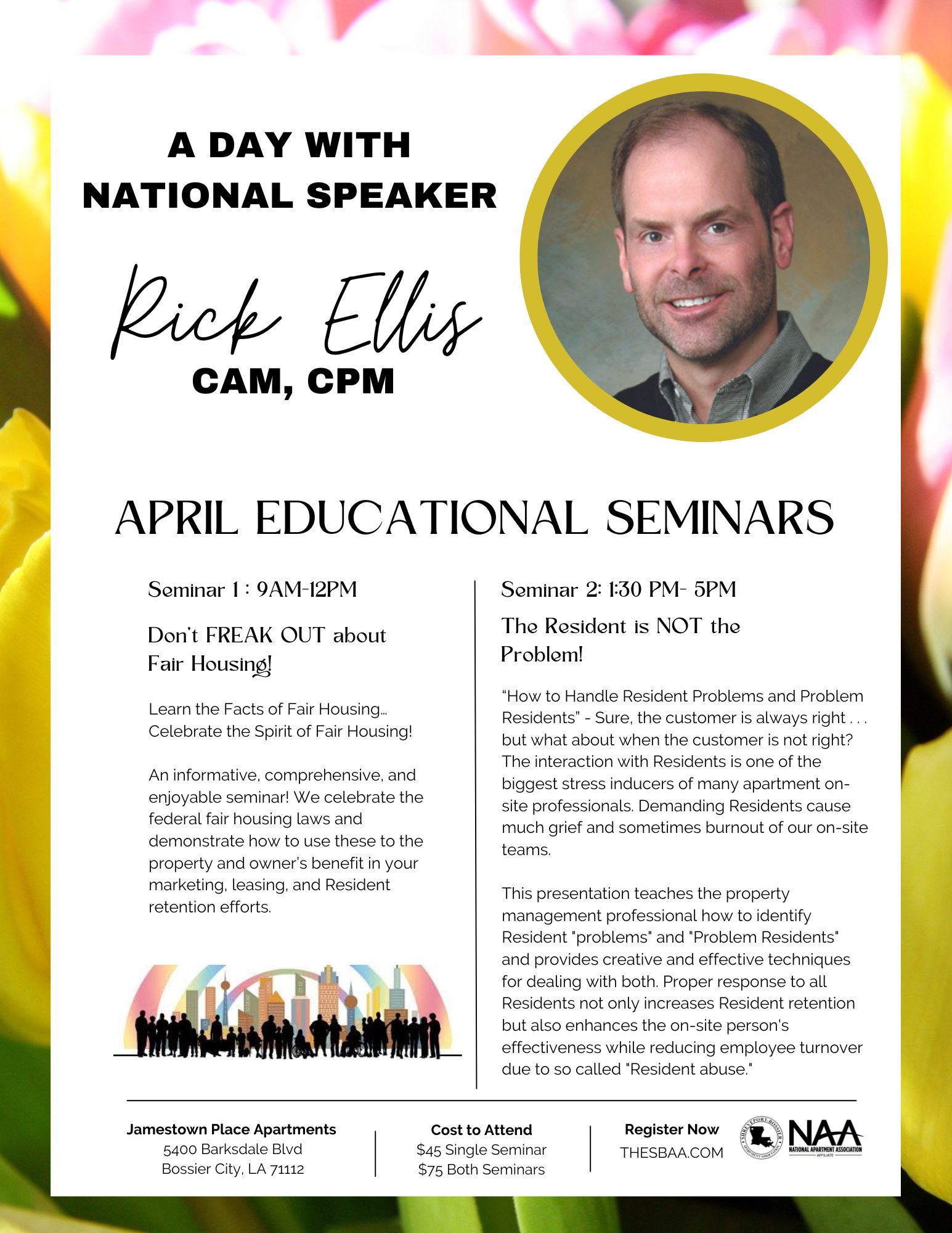 For More Information: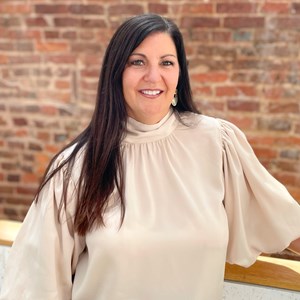 Kimberly B. Booker
CAPS, CAM, TCS, COS, ARM, NOTARY PUBLIC
Association Executive / FPM Senior Regional Property...
3182180134
About the Speaker: Rick Ellis, CAM, CPM
Rick Ellis, CAM, CPM has been intimately involved in the apartment business for over 39 years…yet he STILL thinks he's a teenager!
He started as an onsite assistant manager and leasing consultant. Yet, Rick rose quickly thru the ranks to direct a fast-growing apartment portfolio from two properties in the Dallas area to over 5000 units in three states.
In 1985, he founded ELLIS Consulting Group in Irving, Texas. Now the name ELLIS has become synonymous with the finest market consulting, training, and contract leasing to the multi-family industry. Rick also founded the largest apartment mystery shopping company in the United States.
Rick does not just speak about property management……. but practices it daily through his management company, ELLIS HomeSource, AMO. This company specializes in "off-site" management handling a sizable portfolio of single-family homes, duplexes, and condominiums throughout the Dallas/Ft. Worth Metroplex.
Finally, Rick is the broker and owner/operator of J. Ellis Apartment Locators located in Lewisville, TX.
Rick lives near the Dallas/Fort Worth Airport…. in Coppell, TX, with his wife and best friend, Diane, and their three Cavalier Spaniel dogs, Mac, Belle, & Hart. They have 4 adult children between them.
Rick is a graduate of Abilene Christian University with a bachelor's and a master's in Theology. He holds a Texas Real Estate Broker's license and is an Eagle Scout. And in case you missed this...Rick loves MONDAY!